Vermont 211 Housing/Shelter Referrals
Housing assistance is always the most requested need that we hear about at Vermont 211. We've collected data for the last 10 months in a couple of graphs, to illustrate the referrals to homeless assistance, which include prevention, domestic violence shelters, winter shelters and transitional housing, and other resources. The second graph shows the pattern of referrals for rental assistance, including payment and deposit assistance, subsidized housing, housing counselling and more.



Homeless Shelters, Motels, and other Services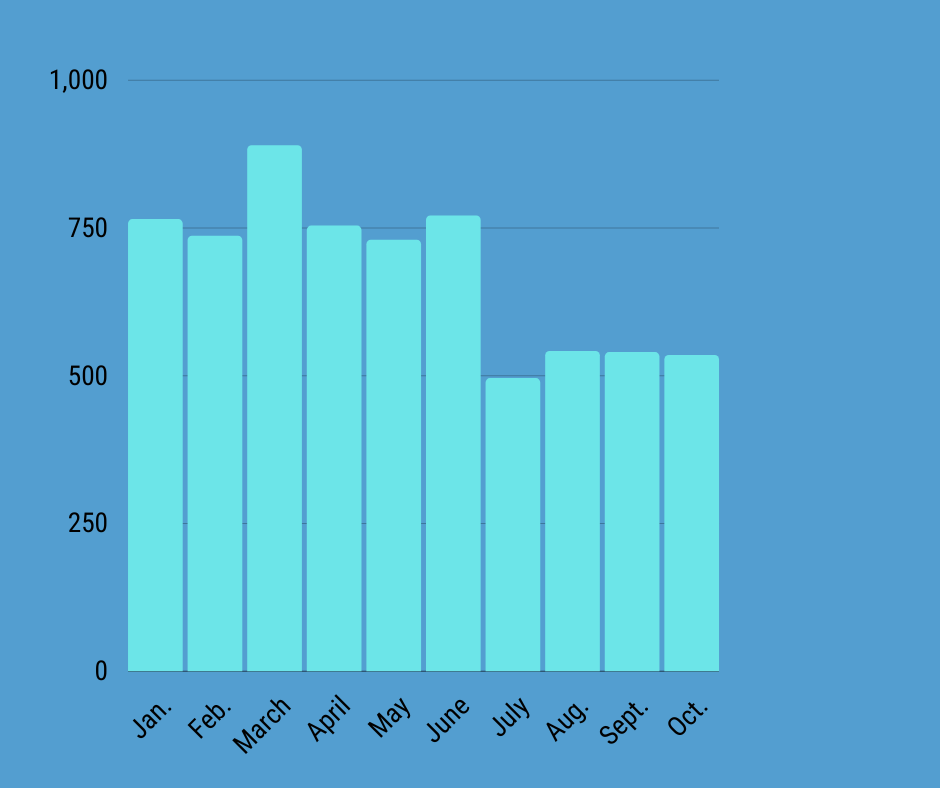 Rent Assistance and Other Services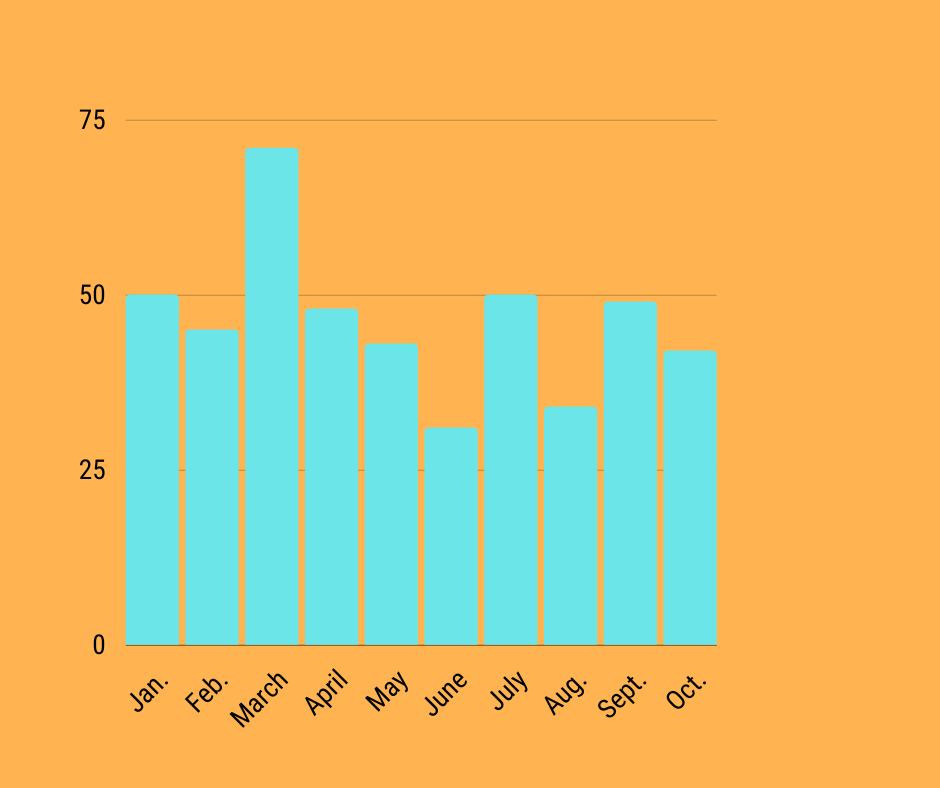 Homeless housing and services referrals ranged from a high of 889 in March to a low of 495 in July. It's currently 534 for October. Rental assistance and services ranged from 65 in March to 29 in June. It's currently 39 for October.