Learn about Help Me Grow Vermont's Developmental Screening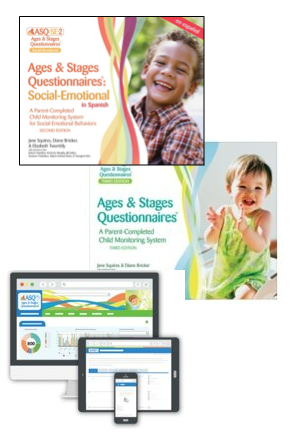 Did you know that, as part of our work to increase access to developmental screening among Vermont families, Help Me Grow VT offers free access to the Ages and Stages Questionnaire (ASQ) Online to all programs in the state working with young children?

The ASQ Online is a streamlined, efficient way of completing ASQ 3 and ASQ SE-2 screens that eliminates the need for paper copies. ASQ Online screens can be completed from any type of electronic device that connects to the internet – on your computer, tablet, or even a smartphone – and can be submitted directly to your agency with just the click of a button!

The ASQ Online will automatically choose the appropriate screen for the child based on their birthdate and will even calculate the results for you, making your job as a provider that much easier!

Programs enrolled in the ASQ Online receive a personalized URL where families and staff can complete screens and individual access for each of your staff members.

The ASQ Online also comes with access to a whole host of electronic resources related to child development. Help Me Grow Vermont provides training for all new programs and ongoing technical assistance for all users.

Interested in receiving access to the ASQ Online? Email us at info@helpmegrowvt.org. You can also contact Help Me Grow by phone at 211 ext. 6, or text HMGVT to 898211.We are available Monday through Friday from 8am to 5pm.

Please note: Help Me Grow Vermont is not a crisis line. If you or someone you know are experiencing thoughts of suicide, you can dial 988 to reach the 988 Suicide and Crisis Lifeline or text VT to 741741. They are available 24/7/365.