50+ Years of Anti-Poverty Work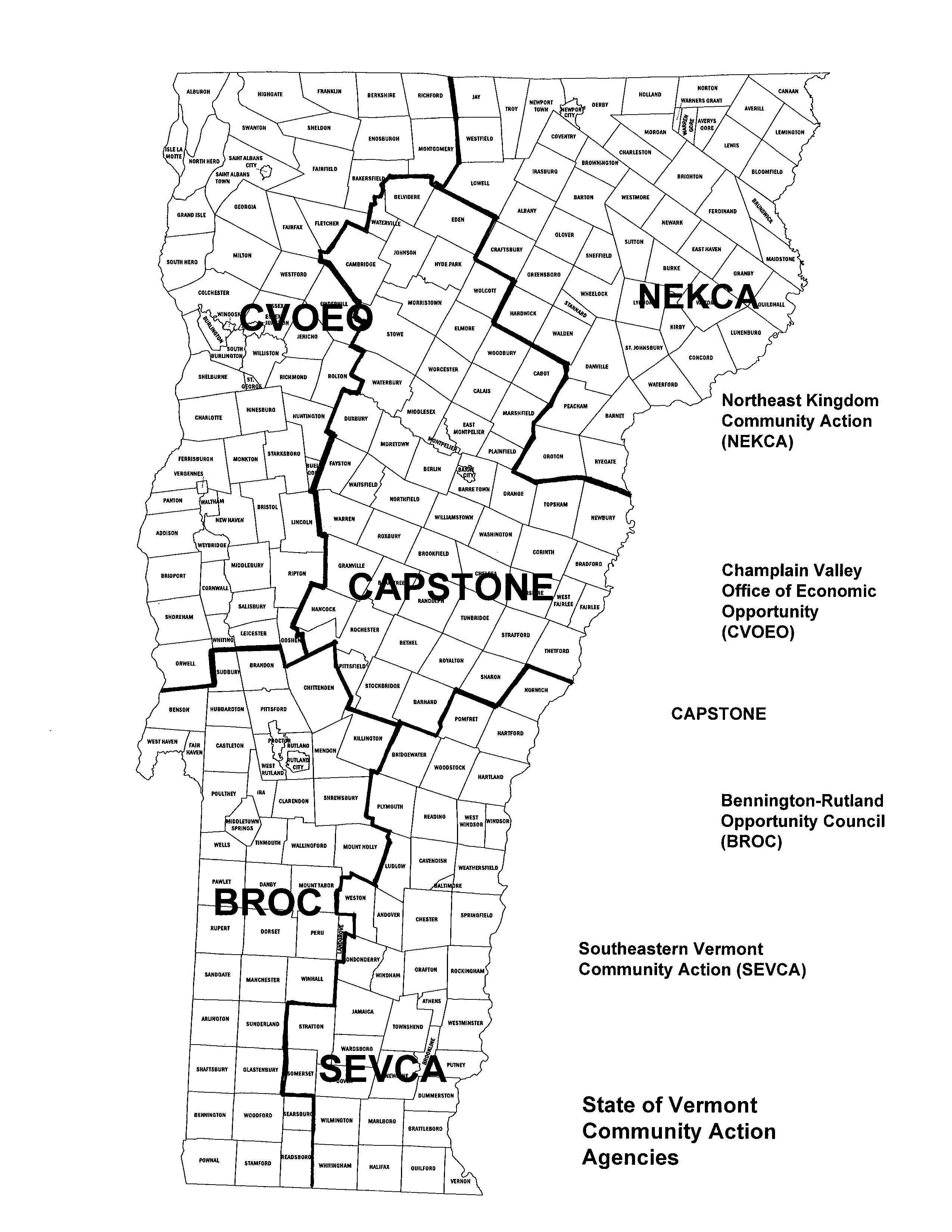 One-Stop Community Services:
A lot of things have changed since the early 60s but some agencies and programs that started then have stood the test of time successfully, still active and providing essential services. Count CAPs -- Community Action Agencies -- among them. Launched during the "War on Poverty" by President Lyndon Johnson, these multifaceted nonprofits were put on the front lines of fighting poverty.
Vermont has five regional CAPs: BROC Community Action, Capstone Community Action, CVOEO (Champlain Valley Office of Economic Opportunity), NEKCA (Northeast Kingdom Community Action), and SEVCA (Southeastern Vermont Community Action).

Most CAPs provide housing supports and counseling; fuel assistance and home heating system repair/replacement; assistance in applying for public benefit programs like 3SquaresVT, WIC and Medicaid; financial education, money management and microbusiness guidance; weatherization services; tax preparation; food pantries and vouchers; and early childhood education in the form of Head Start and parent child centers.


A Sampling of 211 Referrals to Community Action Agencies

1,686 Tax Prep
479 Housing Assistance*
297 Family & Community Supports
267 Home Heating & Crisis Fuel
157 Food & Nutrition


2022 Referrals. *Includes two CVOEO statewide programs for Fair Housing and tenants' rights. Map is courtesy of Vermont Community Action Partnership.